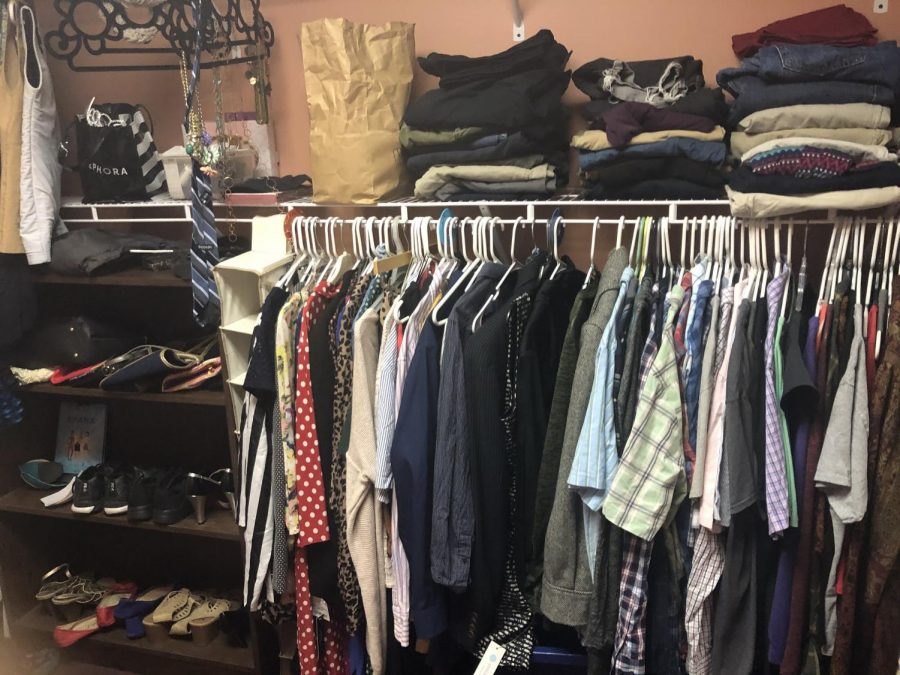 Taylor Speight
Providing a comfortable place for students to browse for clothing, the LGBTQ+ Office is seeking community donations of lightly used clothes and other items for their "trans closet" in the basement of the Memorial Student Center.
Shaunte Polk, program director of the LGBTQ+ Office, said that despite the closet having the name "trans closet," assistance is offered to anyone in need, and everyone is always welcome to the office. 
"We strive to make sure that our office is welcome to any and every one to help learn about what our office has to offer and to just hang out," Polk said. 
Polk said the "trans closet" was created after hearing concerns and personal experiences from students who have had issues going shopping in public places due to public harassment or fear. Options for students include new or lightly used casual clothing, jewelry, make up and more. 
"We usually have all business casual clothing that we line up according to season. Nothing is by gender," Polk said.
Along with clothing, Polk said that chest binders will also be available to help assist students with items other than clothing. Polk said she loves the "trans closet" because it is for everyone and everything is free. Students are welcome from 8 a.m. to 5 p.m. Monday through Friday. 
Safe space training is also offered by request on behalf of the LGBTQ+ community to help others gain more insight on how to better communicate with people of different sexual orientations or gender identities. 
Donations are accepted in the office Monday through Friday from 9 a.m. to 5 p.m. Students interested in finding more information may contact Shaunte Polk at [email protected]  
Taylor Speight can be contacted at [email protected]