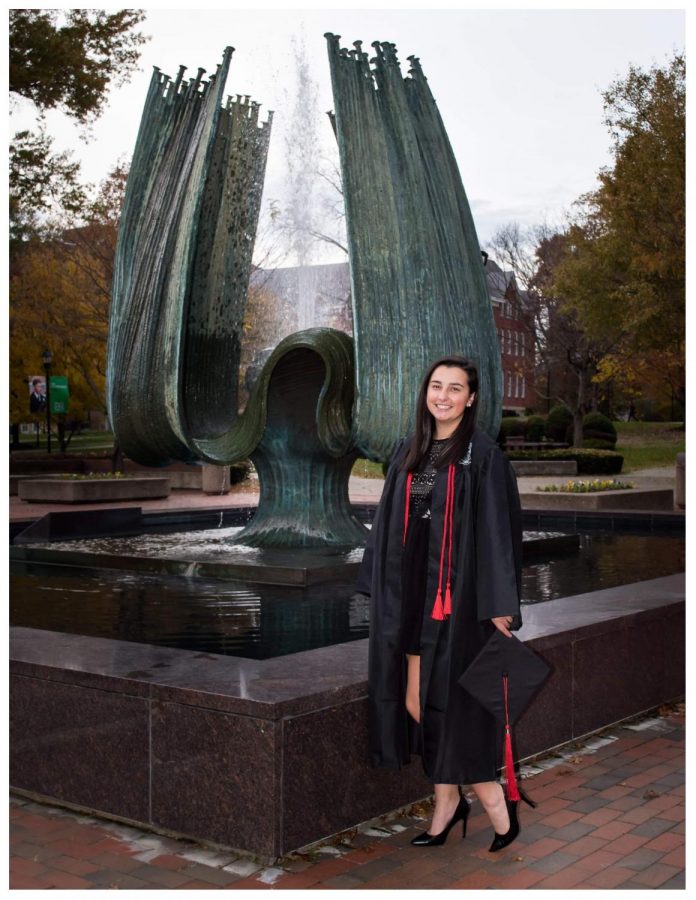 Photo courtesy of Melissa Booton
Sports editor: as a beat writer in the fall of 2018 I knew that one day I wanted to hold that title. I knew that with that title came great responsibility, but it wasn't until the Memorial edition of the paper that year that I knew just how much. 
Jeff Nathan was the sports editor for the Parthenon in 1970. Jeff did more than just cover sports, he told stories. Jeff went above and beyond to uphold his duties as sports editor. Jeff even went as far as to travel with the Thundering Herd football team to cover the games. Jeff lost his life in the plane crash of 1970 that killed players, coaches and support staff. 
After reading the words that Ralph Turner wrote about Jeff, I realized that filling the position meant that I had to honor the life that we had lost.  I know that I will never live up to the legacy left by Jeff, but I strive to work as hard as I can to get close. 
Since obtaining the position of sports editor I have stepped back many times and tried to put myself in his shoes.  His week probably started just like my weeks do. Attending press conferences, preparing for travel, making sure reporters are covering the events that are at home and packing for travel to the football game. 
That week Jeff Nathan sat in the last football stadium he would ever see, he wrote about a loss that at the time everyone on that plane thought was a terrible one; not knowing that what Marshall would lose on the flight home was far bigger than that game. 
It is difficult. I knew coming to Marshall would be different than attending a normal university because of the bond that is formed around this tragic event. But Thursday, Nov. 14 is a difficult day for me now, especially being in the position that I am. 
I know I didn't personally know anyone that died in the crash, I didn't have any family or friends connected to someone and I am not even from West Virginia, but going to Marshall University means that I am connected. My life has forever changed and now this day will always be a sad one. 
We may never understand why that happened to our wonderful university and those 75 people, and we don't know what tomorrow will bring. But we are Marshall and we are a family, no matter where we're from.
Sydney Shelton can be contacted at [email protected]