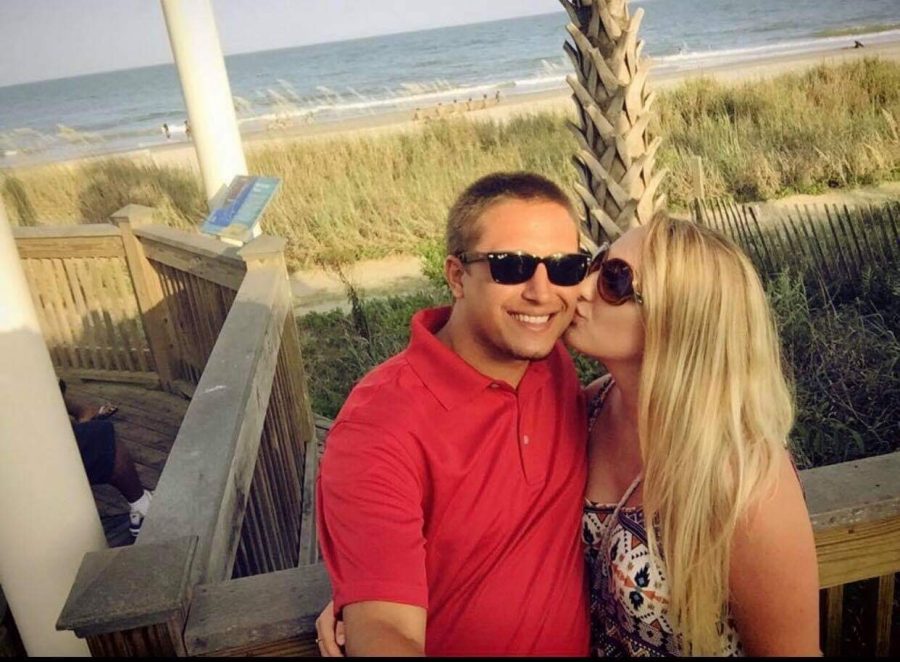 Photo Courtesy of Kate Farmer
After losing her long-term boyfriend this past winter, Kate Farmer and her boyfriend's sister, Karla Hilliard, discussed creating an outlet that would help them cope with their grief. The result was More Than Addiction.
More Than Addiction highlights real stories of people who have been impacted by drug addiction.
"My greatest hope is that we can shift the conversation away from the inaccurate and demoralizing rhetoric surrounding addiction to a more complete and humane narrative," Hilliard said.
Hilliard said she hopes that by shifting the conversation, they can create ripples both big and small.
"I hope More Than Addiction can inspire and also affect change, one story at a time," Hilliard said.
Farmer said her biggest hope is to save others from experiencing what she has.
"I felt that being a part of More Than Addiction was a great first step in doing so," Farmer said. "My goal is for these stories to educate our community on the realities that substance abusers, loved ones, and professionals face on a daily basis. As a result, we would like our society to recognize the human beings behind the stigma and that we are all more than addiction."
College campuses are an important place to shine light on this subject, and Hilliard said she hopes that by cultivating compassion and empathy through this organization and being able to grow its readership, students can help shift the narrative of addiction and take small and necessary steps toward combating this disease that plagues local communities.
"I think educating college students on a subject such as addiction is absolutely necessary in forming a better understanding of those affected," Farmer said. "This understanding is an important first step in building that compassions and empathy in others."
Farmer said it is imperative that college students are aware of the risks imposed by using drugs and alcohol, as well as the effects which can take place with extended use.
Hilliard said her advice to college students in regards to this subject is, "take time to understand the complexities of the human condition, of addiction, and why our state's drug epidemic is a cause worth fighting."
For more information, the organization's Facebook is More Than Addiction, and the Instagram is @morethanaddictionwv. Their email is [email protected]
Savanah Matney can be contacted at [email protected]