New student body press secretary brings worldly experience to campus
She taught English and studied Arabic in North Africa in 2016. She helped share the stories of Syrian refugees in Germany and Greece in Berlin in 2017. She studied North African politics and global communications in Morocco in 2018. 
Now, in 2019, Student Body Press Secretary Caroline Kimbro is working to tell students' stories and foster relationships between students and the student government at Marshall University. 
Kimbro, a senior public relations major from Pennsylvania, was confirmed to her new role in the student body executive branch by the student senate on Jan. 22. She said she is already excited about projects she hopes to work on during the spring 2019 semester. 
One of the projects Kimbro said she is excited to work on is the "Humans of Marshall" initiative the student body cabinet has been putting together. The initiative will be presented on social media and focus on mental health and telling the stories of students, according to Student Body President Hunter Barclay. 
Barclay said Kimbro's work in public relations made him think she would be "the best candidate for the press secretary position," previously held by Buffy Six, senior counsel to the executives, and someone capable of helping launch the "Humans of Marshall" initiative. He said what stood out him in particular was Kimbro's work in Berlin with Brother's Keeper International, which, according to Kimbro, is "an arts initiative that tells refugee stories."
"A big part of what [Student Body Vice President] Hannah [Petracca] and I were looking for in a press secretary candidate was someone who would be very good at launching the 'Humans of Marshall' initiative, so, sharing stories," Barclay said. "And that's exactly what she had done with Brother's Keeper International, was taking the stories of people who had been Syrian refugees coming to Germany, and she would share their stories and [was] trying to gather public support behind them and make people more empathetic towards their needs. So, that's exactly what we're trying to do with mental health, and knowing that she had background in that, that was definitely what stood out to be a great candidate for press secretary, specifically with the 'Humans of Marshall' initiative."
The work Kimbro did for Brother's Keeper International included updating and contributing to its website, transcribing interviews, traveling with its program director through Germany to interview Syrian refugees and running a social media campaign about children in a refugee campaign in Greece. She said it was one of three internships she completed for her public relations major, the other two being an internship with Congressman Evan Jenkins and an internship with the American Foundation for the Blind (AFB).
Kimbro, who said she loves to travel and would one day like to live internationally, also said her experiences internationally have helped to prepare her for her new role as student body press secretary.
"I think any time I travel or live in a different culture, it shapes who I am a little bit more," Kimbro said. "I think studying abroad and living abroad has basically placed on me the desire to seek out the people who aren't being well represented or aren't being heard in a group or society, and I feel like that's something that I definitely have brought back to Marshall, to feel like, you know, the people who don't have a voice the most are often the ones you want to give a voice, because often they have something important to say."
Barclay said some of the strong qualities Kimbro possesses that make her qualified for her position include being empathetic, being an active listener and having strong time management skills that help the cabinet know when to strategically release materials.
"One other qualification that I believe is really important that she possesses is being able to really be in tune with what's happening on campus," Barclay said. "We have a campus with a lot of different colleges, and much is happening, but she knows a lot of people in different departments, different majors. And being able to have those connections to know which events are coming up, also what's happening in the city, what is happening on the state legislative level. I think those are definitely strongpoints she brings to the position."
Kimbro said she believes the position of student body press secretary is "very relational," as the press secretary is "students' most direct connection to SGA" because students "use social media or the website or SGA's online presence to connect with what SGA's doing and to keep updated." 
"Being the person that's kind of that liaison between what student leadership is doing and the student body requires that you are a) in touch with the student body, b) able to be in touch with what SGA is doing and then c) are good at fostering relationships between the two," Kimbro said. "So, I think the relationships I've formed on campus and my ability to listen to people and communicate clearly, I think, are qualities that are really necessary if you're going to be in this sort of position."
One way Kimbro said she plans to connect students to SGA this semester is through the "Meet SGA" campaign.
"So, I think, before I joined student government, I felt kind of disconnected from it, or like I didn't really know much about it, so I think introducing senators, who they are, what they do, how the process is run in senate and in the executive branch is something I'm excited about and part of that is the "Meet SGA" campaign," Kimbro said. "[It] is basically just going to be posting and talking about senators and their lives and how they got involved with SGA and who they represent, because I think a lot of students might not know that or don't know how to get access to that, so just making all that kind of information accessible is something I'm excited about."
Jesten Richardson can be contacted at [email protected]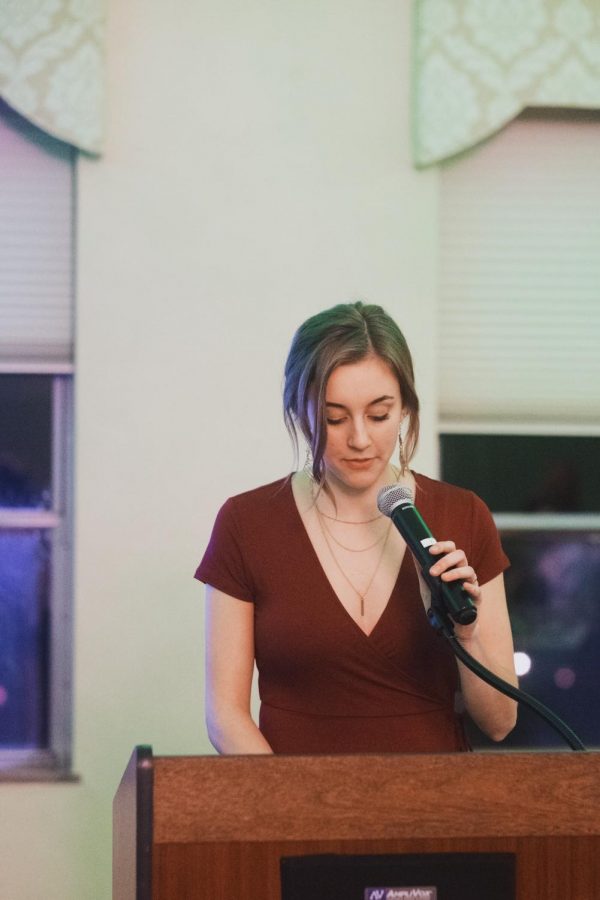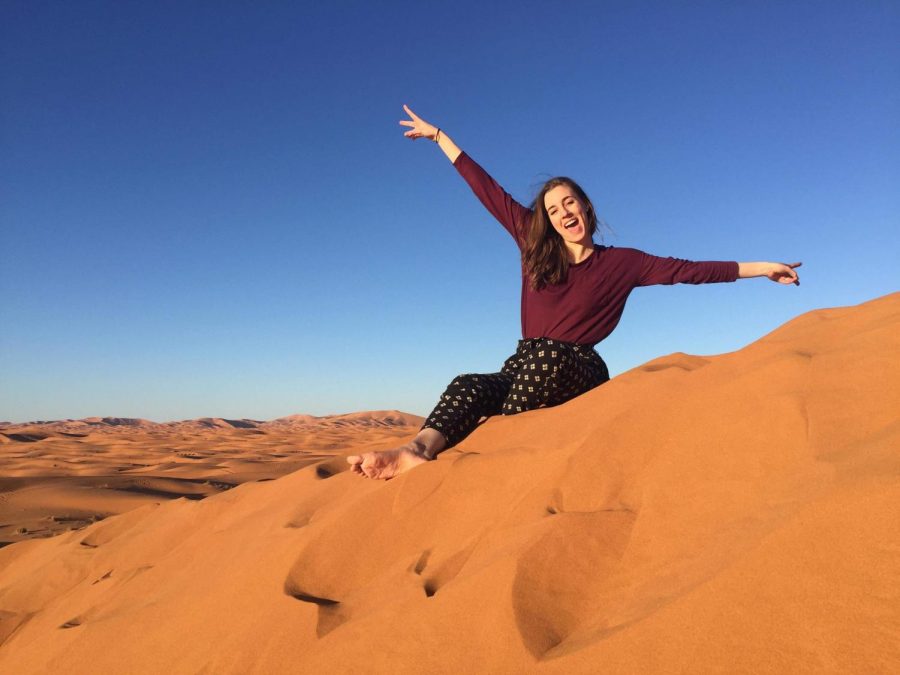 View Comments (1)
Your donation will help continue the work of independent student journalism at Marshall University. If you benefit from The Parthenon's free content, please consider making a donation.