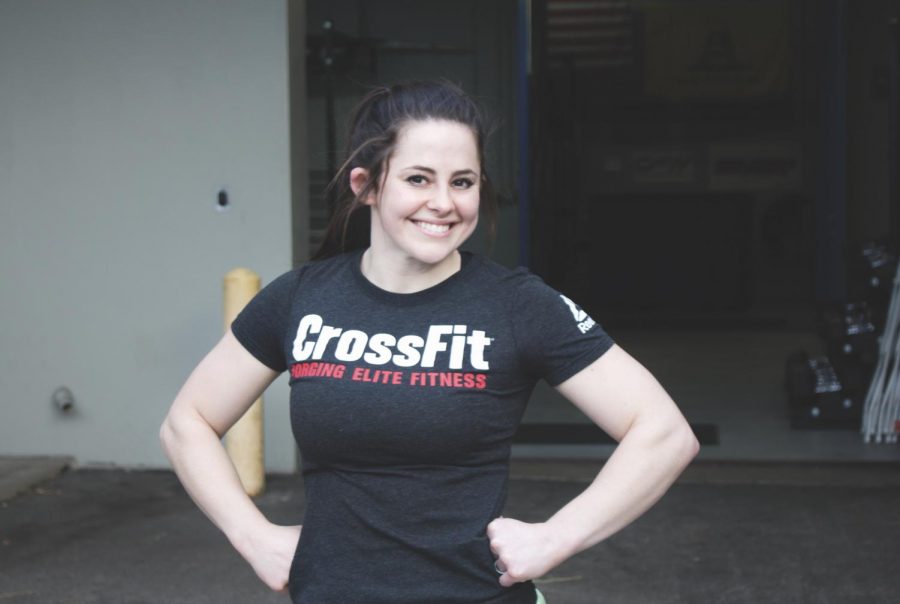 Franklin Norton | Managing Editor
For Jordan Houchin, a senior mathematics major at Marshall University, and her husband, Marshall alum Cody Houchin, wellness is second to almost none, and they have found their fitness home at CrossFit Huntington, located in the Kindred Communications building on Fifth Avenue. On April 1, the Houchins became the official co-owners of the high-intensity training facility, and it's no April Fool's joke.
About two years ago, Jordan Houchin was looking for a way to get active, noticing a lifestyle change since graduating from high school in 2012.
"Our cousins actually owned the gym, and they had tried to get us to come for a long time," Jordan Houchin said. "And I had probably gained 20 pounds since high school. I just wasn't motivating myself."
After a bit of prodding by their cousins, Jordan and Cody decided to give CrossFit a try, and it was here where Jordan Houchin said she received a wake-up call.
"I didn't really want to try CrossFit," Jordan Houchin admitted, "but I finally made myself, and so it was more of a realization for me that I couldn't run a mile anymore without stopping, and I used to be able to run like three in high school, so it was kind of a wake-up call."
It was then that Jordan Houchin decided to start taking her health seriously, and she found encouragement, motivation and a purpose within the walls of the box.
"I played sports all through high school," Jordan Houchin said, "so when I found out that CrossFit also had competitions, I realized that instead of just coming in and doing a mundane work out, I was training for something.  It was like I was coming to practice. I had to come in to get better to go and do a competition."
Jordan Houchin's journey has had several twists and turns, from being in nursing school to planning to teach math. But as she continued on her CrossFit journey, she realized that there was something special about being a part of lives transformed through fitness.
"When I really started getting involved was when I started helping out," Jordan Houchin said. "And when I saw people coming in and losing 50 pounds or get off medications because their lives are becoming healthier—that's when I realized that I wanted to coach; I wanted to help people. I don't want to just do this for me anymore."
When the previous owners came to the Houchins with the idea of them taking over the reins, it did not take too much convincing for the couple to decide that this was the right move for them.
"For us it was a perfect opportunity to do something for the community," Cody Houchin said. "Health is second to almost none. If we could help people get in a better shape of living, no matter where they are at right now, that is huge to us. We didn't want to pass this up."
What was supposed to be a six-month transition only ended up taking two, with everything seeming to fall into place.
The couple works as a team, with Jordan managing promotions and other member-related duties, and Cody, a self-proclaimed nerd with a finance degree from Marshall, takes care of the accounting and other related tasks. Both, however, find their greatest joy in coaching.
Over the next year, Jordan Houchin said she hopes to see an increase in membership, as well as an addition of new classes for seniors and student athletes. But for now, she's working on graduating in May, taking 21 credit hours while owning and operating a business.
"Just knowing that the end is in sight makes it ok–and being so excited," Jordan Houchin said.
Franklin Norton can be contacted at [email protected]