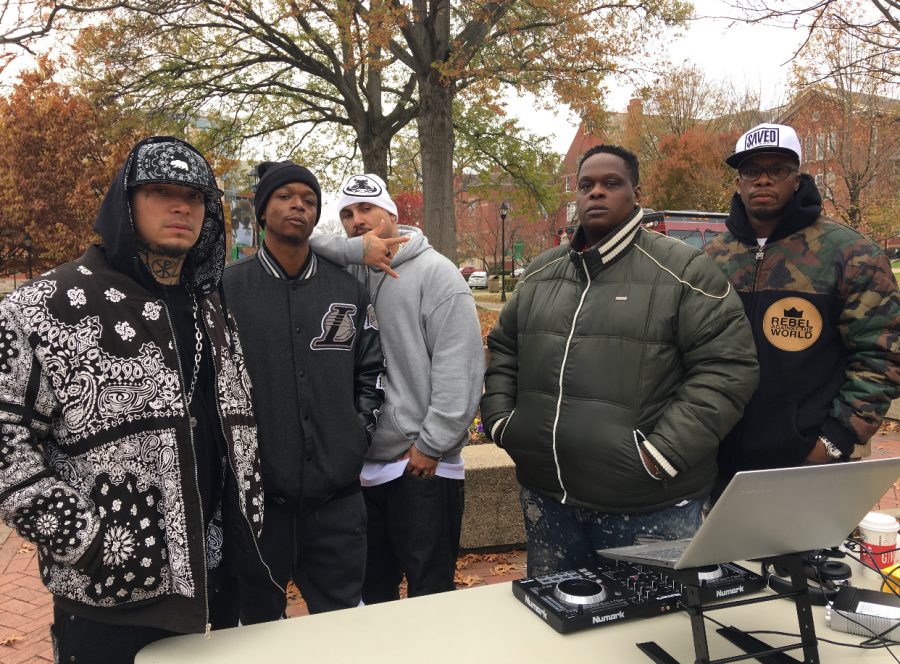 Danite Belay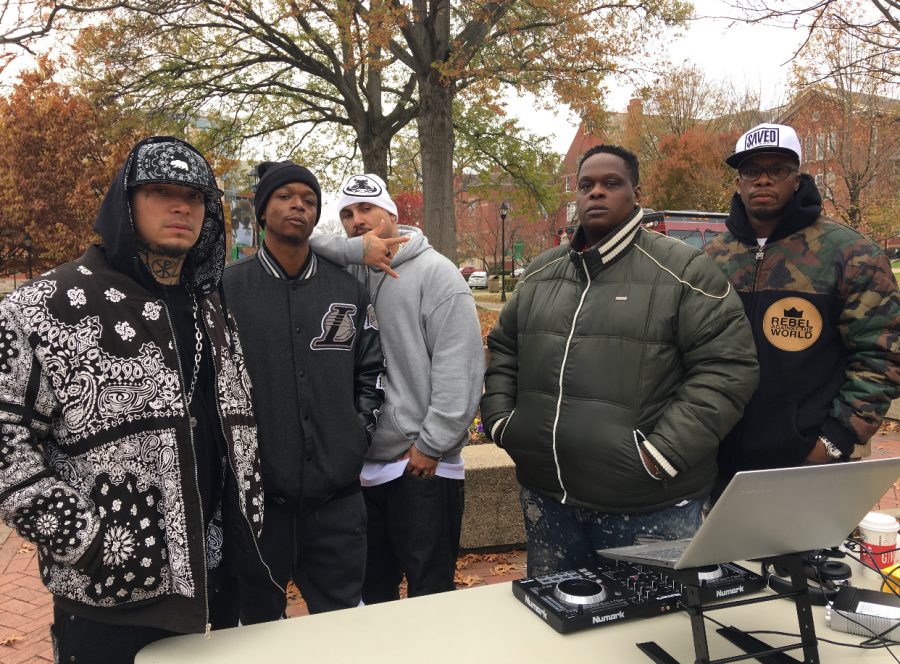 Danite Belay
After controversy erupted on campus with Zach Humphrey's open-air preaching earlier this semester, a Christian-based rap and urban missionary ministry made their way onto Marshall territory to approach religion openly from a different angle.
Hook'd on God/Ministry Ova Bizness Ministries visited campus to bring light to various issues, not only specific to West Virginia, but relatable to the entire nation. The group travels across the nation to various college campuses and impoverished neighborhoods to spread its message to anyone who will listen.
Zack Sturgill, campus pastor of Inside Out Campus Ministry, said he was introduced to HOG MOB through another source but was instantly attracted to their way of "sharing the gospel" and felt the need to invite them to Marshall.
"A lot of people have different approaches to how they share the gospel, but the approach that I found the most effective is when you're real, you're honest, you tell your story and you come to people through the lense of love rather than hate," Sturgill said.
What sets it apart from other ministries, Zaydok, representative of HOG MOB, said, are the lifestyles they had before getting involved in the ministry.
"A lot of us have come from some very dark backgrounds," Zaydok said. "A lot of us come from poverty, a history of drug abuse, drug dealing, violence, broken family, poor educational opportunities, and we understand what it is to be in that kind of situation without hope, but we also know that just because we've been through that, it doesn't make us blind to what's going on with those who don't live in our parts of town."
​At first glance, many people may be quick to judge these men, Zaydok said, but the reactions from various people never ceases to amaze him.
"When you see these guys walk up, how they look, hoodies, and some of them have tattoos, people don't look at us and say, 'those people believe in God and they serve God,'" Zaydock said. "There is a stereotype that people have, just off of the cover of the book."
Zaydok said the group's "realness" is what leads them to be effective in preaching to numerous types of people.
"People stop and be surprised like, 'what are they saying?'" Zaydock said. "They may think we were probably like, 'hey man, you looking for some weed?' but that's not us. We're like 'hey man, you looking for Jesus?'"
The group plans to continue their work improving inner cities through their religion and work in the community, Zaydok said, and they are here to help others overcome tribulations they once faced.
"We're going to come to love and encourage and yes, warn, but love and encouragement, then warn.," Zaydok said.
Danite Belay can be contacted at [email protected]