Review: The National's 'Sleep Well Beast'
Tom Jenkins, Managing Editor
September 7, 2017
Hang on for a minute...we're trying to find some more stories you might like.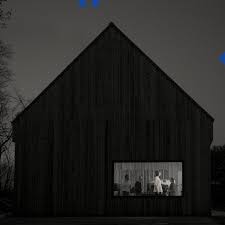 The National Website

"The system only dreams in total darkness," is delivered in Matt Berninger's signature baritone voice as he returns as the National's bruiting front man. The critically acclaimed indie rock band makes their triumphant return today with their seventh studio album "Sleep Well Beast."
The album is the band's most experimental piece since "Boxer," where the band's sound and vision first came to fruition. The experience for the National on this album, they say was a much less frustrating environment. As they recorded in both L.A. and in Upstate, New York. This led to one of their darkest albums to date, where they would tackle topics of separation and the frustration of being in a relationship.
The National has been one of rock's strongest and most consistent bands, as they have grown in popularity, they only have continued to embrace their sound more. This album is just another example of them being comfortable with their own sound, with a surprising guitar solo from guitarist Arron Dessner.
National fans will also notice a bigger sound on Bryan Devendorf's drums with his experimenting with a drum machine and live studio drums, resulting in a much more confident sound. Berninger has also shown a much more aggressive sound in his voice while still delivering the sound that makes him so unique. 
The band hasn't released an album since 2013's "Trouble Will Find Me." In that time, the band has worked on several side projects such as EL VY, Sufjan Steven's "Planetarium" and the Dessner Brother's massive "Day of the Dead," album that featured several different artists paying tribute to the Grateful Dead.
In an interview with Brian Hiatt from Rolling Stone, Berninger would attribute the band's side projects to their new sound. But still the band has not changed the formula that has made them so successful in years past.
"Sleep Well Beast," is yet another success from the National, once again proving that they are able to change with the times and their lives.
Track List
1. Nobody Else Will Be There

2. Day I Die

3. Walk it Back

4. The System Only Dreams in Total Darkness

5. Born to Beg

6. Turtleneck

7. Empire Line

8. I'll Still Destroy You

9. Guilty Party

10. Carin at the Liquor Store

11. Dark Side of the Gym

12. Sleep Well Beast
Tom Jenkins can be contacted at [email protected]