Physics department eyes opportunity in eclipse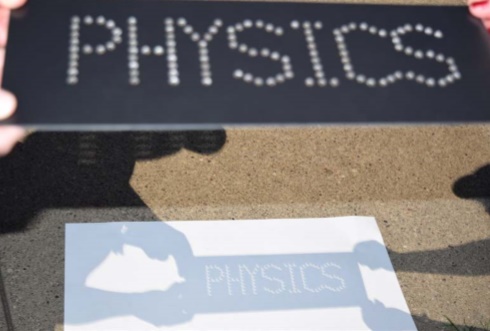 There may be only 15 students in the physics program at Marshall, but they are working to reach out to others in big ways.
Drake Cox, an applied physics major, said that he and some faculty have been trying to do what they can to expand the physics department and draw attention to how much the program can really offer. With that goal in mind, they wanted to use the eclipse Monday afternoon as a type of advertisement for the program.
"We have all this equipment here and you can talk about it all day long, but it's better to be able to show what (physics) is and get an experience in a real world setting," Cox said.
The physics-program eclipse viewing party on Buskirk Field included the distribution of solar eclipse glasses, offered other safe options to watch without glasses, and showcased some ways that nature responded to the event.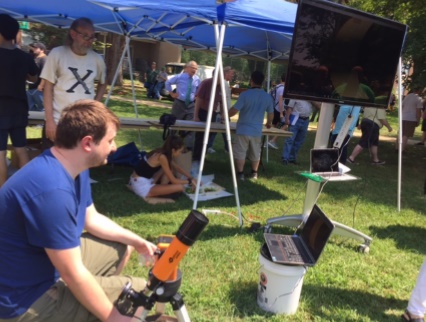 The fullest coverage of the eclipse didn't happen until 2:33 p.m., but people were already lined up by noon in a last attempt to get one of the 1,000 pairs of eclipse glasses distributed in order to watch the eclipse safely.
"To be able to get this many people to show up, not only students but those in the community, it was good exposure for us," Cox said.
Faculty from the physics department said they knew how excited they personally were for it, but didn't realize that so many other people were that interested too.
"It was great to watch people's expressions when they looked through the eclipse glasses for the first time," said Sean Mcbride, Ph.D., with the physics department. "Most of them probably don't have any background in physics but they still seemed to be so excited to be a part of this event. Eclipses don't happen often."
Brooke Griffin can be contacted at [email protected]