Strawberry Pie Week wraps up at Jim's Restaurant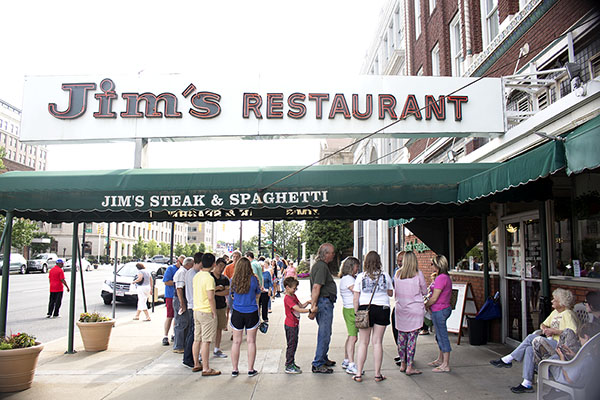 Hang on for a minute...we're trying to find some more stories you might like.
Every year, for only one week a year, a line forms out the door and down the sidewalk at Jim's Restaurant in Huntington. On the door of Jim's reads a familiar sign to many local residents: strawberry pie today.
This decades old tradition is a favorite of many locals. Kara Hanna, a Jim's customer claims that she comes every year.
"I usually try to come at least once a day, if not more than once. I've already have five pieces this week," laughed Hanna.
Jim's Restaurant has been a staple of Huntington for many years, famous in the town for its spaghetti, and of course its pie. Owner Larry Tweel recalled the beginning of the tradition, starting with his father, Jim Tweel.
"My dad started it probably thirty or forty years ago," Tweel recalled. "There was a young lady at the time named Phyllis who worked at the grill. She had a little strawberry patch, and so she said 'Mr.Tweel, why don't we try to make some pies,' and so my dad said, 'that's a pretty good idea.'"
Tweel said that they have really seen 'Strawberry Pie Week' grow in the past decade, due to the rise of social media. The restaurant sells around 10,000 pieces of strawberry pie each year, and Tweel said he expects the restaurant to sell around 11,000 pieces this year.
"It's just unbelievable," Tweel said. "We can't really explain it. The people are so nice. They come and stand in line for thirty minutes to get in line again inside and nobody complains. Everybody has a smile on their face and they all compliment us on the pie."