Students, faculty receive training in Naloxone administration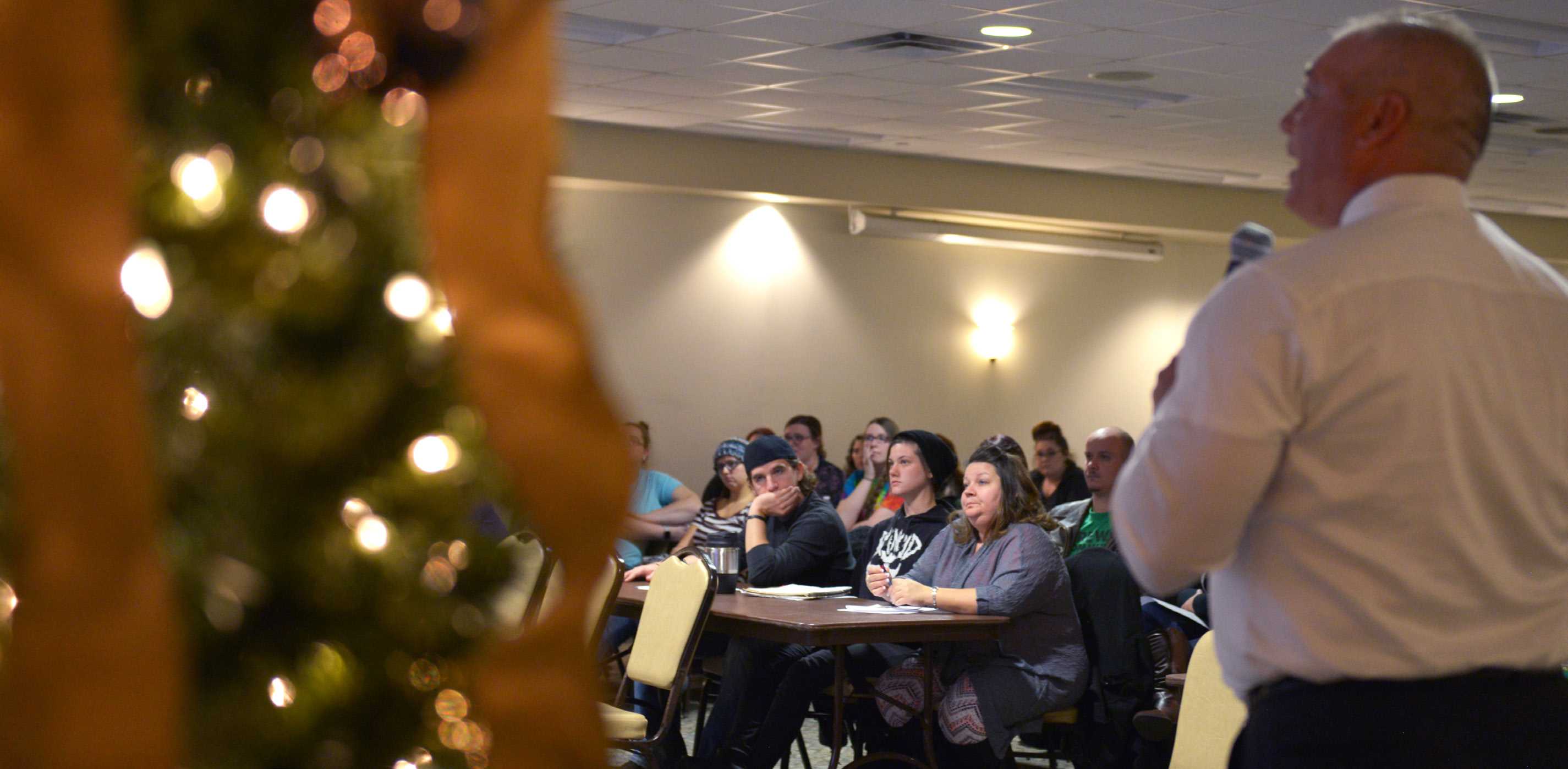 In efforts to combat the opioid epidemic that has overwhelmed the city of Huntington, Marshall University offered Naloxone training and certification for students who are interested in knowing how to react in a crisis scenario when someone is overdosing. 
The training was given in the basement of the Memorial Student Center Monday night, where students and faculty members were shown a presentation on how to administer the drug. The presentation entailed how to administer it and when you know someone is overdosing.
Naloxone is an opiate blocker that is administered in three different forms. One form is through a needle injector, and the other two are different forms of nasal spray. Students who wanted to take home a pack of the Evzio needle were allowed to once they were certified.
This is not the first program to try and get students involved in the fight against opiates. The Huntington Health Center has offered training to students, community members and addicts who are willing to learn how to save someone's life.
Charles "C.K." Babcock, Pharm. D., offers training to anyone who is willing to take the hour long training course. Babcock teaches his pharmacy students as well, and he believes to be trained in Naloxone makes that person a hero.
"You can't save your own life," said Babcock "You can't take this unless you're awake, so when you're not breathing, you're not going to be awake. So anyone who's coming to buy Naloxone is coming to buy it to save someone else's life. So, really, the people who buy Naloxone are heroes, that's the way I look at it. Even coming to this class, you can't come to save your life, you come to this class to help other people around you."
More than 70 students attended the event.
"I think when we look at the heroin epidemic in our state it's important that all citizens are armed with information about how to save lives," said sociology professor Maggie Stone.
Naloxone can be purchased over-the-counter in West Virginia once a person receives training. Prices of Naloxone have sky rocketed in the past year, so programs such as this have become more available to people who are wanting to have naloxone in their possession. 
Training is also offered Monday nights at the Huntington Health Center and Wednesdays at noon.
Tom Jenkins can be contacted at [email protected]
Leave a Comment